Over the last decade, Importance of Artificial intelligence (AI) has improved dramatically. By allowing marketers to automate processes, AI has provided deep insights into consumer behavior while providing details about consumer behavior. A company's ability to deliver targeted and insightful marketing campaigns is also enhanced as Artificial Intelligence advances and better understand humans.
Nowadays, consumers expect companies to offer personalized experiences in a digital environment. To remain relevant in a digitalized world, companies must improve customer interactions and meet current consumer demands.
What is AI marketing?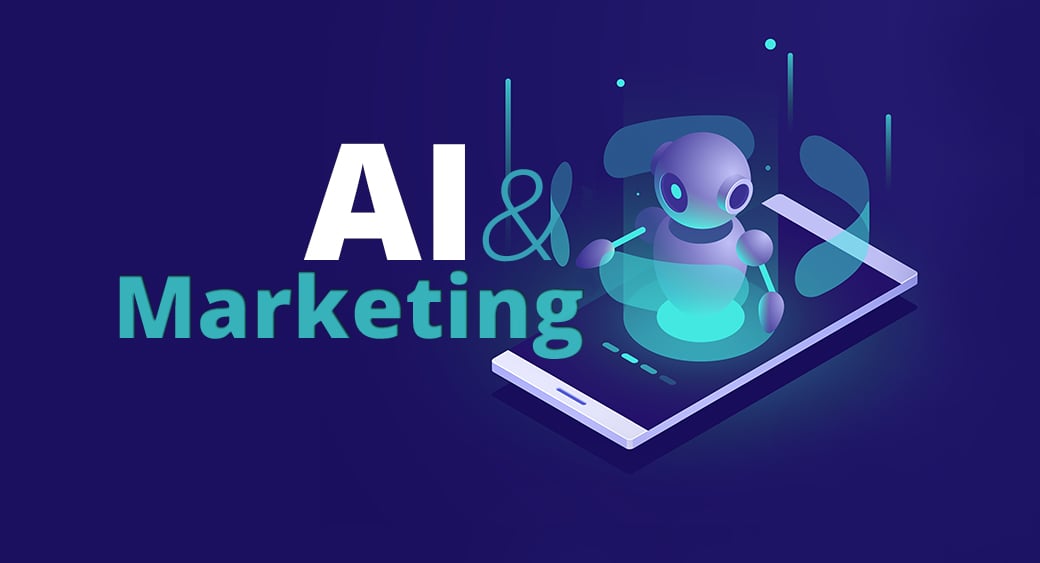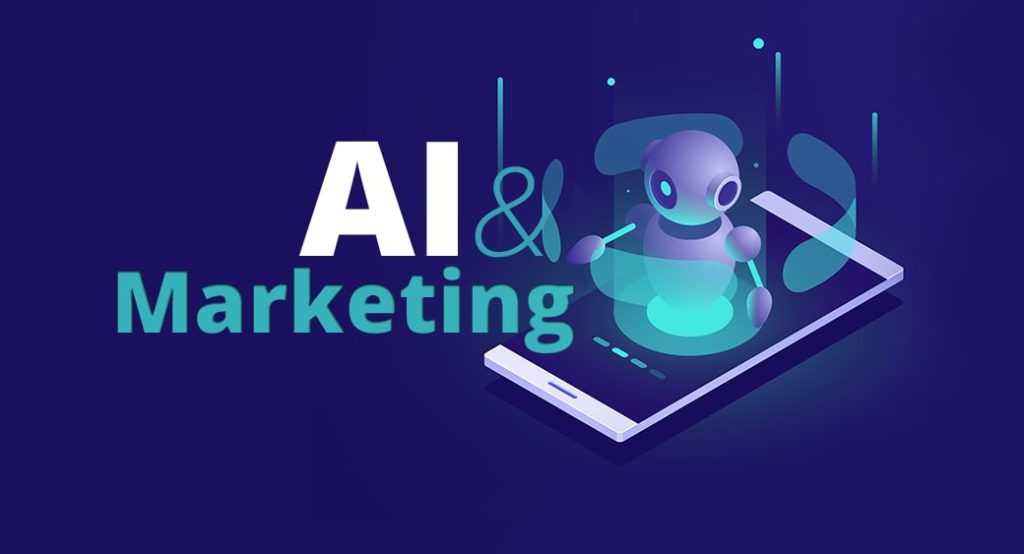 Using artificial intelligence in marketing means automating the collection of data and analyzing it. This data-driven approach helps marketing teams make smarter decisions. Data from consumers can be processed much faster with AI, while insights delivered in real-time and customer communications are more effective. Marketers can tailor messages to consumers and deliver them at the perfect time without intervening directly in the process.
Core element of artificial intelligence marketing
AI marketing has three core elements:
Big data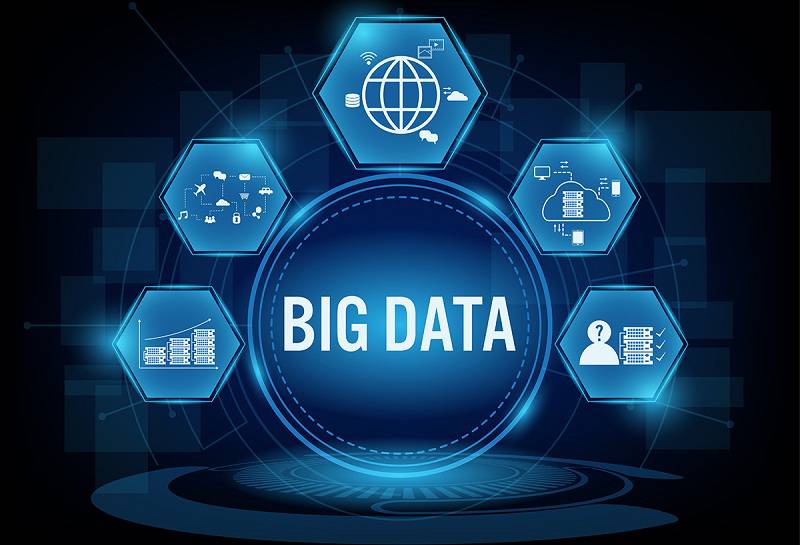 In the age of big data, artificial intelligence plays a key role. A process of segmenting and processing vast quantities of data using artificial intelligence can reveal insights in a time frame that can be used to improve marketing performance. Marketing teams can use these insights to create compelling messages at the right time.
Machine learning


It enables marketers to analyze vast data sets more quickly, thanks to machine learning. By using machine learning, it is possible to identify changes in customer behavior and predict their responses to messaging. Marketing teams can then accurately predict customer behavior based on a deep understanding of their customers.
Advanced Marketing Solutions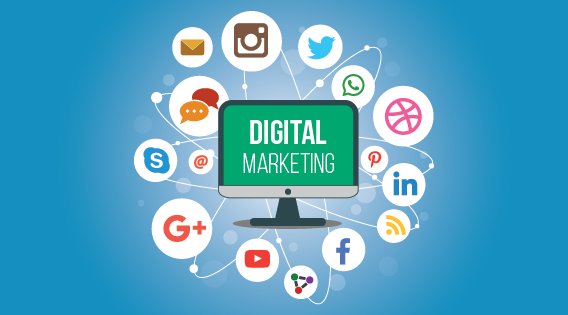 Artificial intelligence empowers marketing departments to deliver captivating messages. Process big data at high speed by combining data sets from multiple digital channels. Enhanced strategic thinking and action by marketers will lead to improved marketing effectiveness and ROI.
1. Content creation using artificial intelligence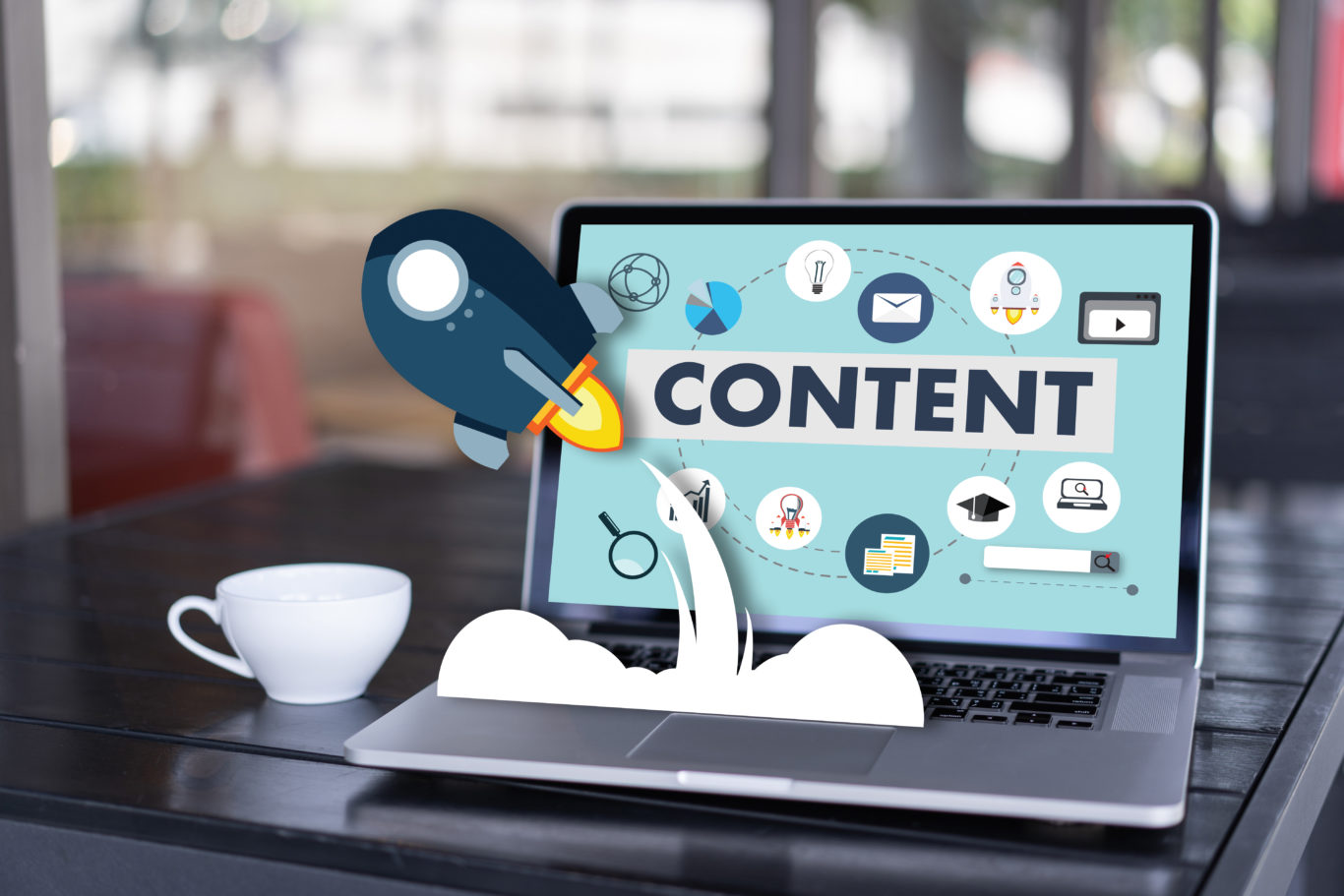 As content marketing changes, hyper-focused web pages, longer blog posts and personalization of messages become more important to make a mark. To make an impression, the company needs to consistently identify, create, and distribute relevant content and high quality for its target market. As marketers struggle with content oversaturation, artificial intelligence plays a crucial role in streamlining processes, analyzing user data, and determining how to serve users best.
Content creation is not an easy task. Finding and creating content that engages your audience requires significant time and resources. You need to provide value to your potential customers throughout the buyer's journey through content marketing. In the end, this results in more sales. Marketers can achieve this goal with the help of artificial intelligence.
A more detailed picture of your audience can be obtained by utilizing algorithms. You should also include how your audience engages with your content, the problems they encounter, and any questions and concerns about your products and company. You can target your content according to the needs of your audience with this information. Engaging your audience this way increases your chances of making a buying decision based on your products and services.
2. Conversational marketing utilizing artificial intelligence
Marketers have long strived to personalize discussions with customers on a one-to-one basis. Using artificial intelligence, we can now reach this long-held goal on a scale that was not previously possible. Due to technological advances in artificial intelligence and the rise of smartphone apps, this breakthrough has been made possible.
Providing a great customer experience and improving customer relationships depends on making your company's conversations with customers as personalized as possible. The conversations provide valuable information about consumer behavior. Marketing data that companies can use to improve their business results and to inform their marketing efforts.
3. AI in marketing distribution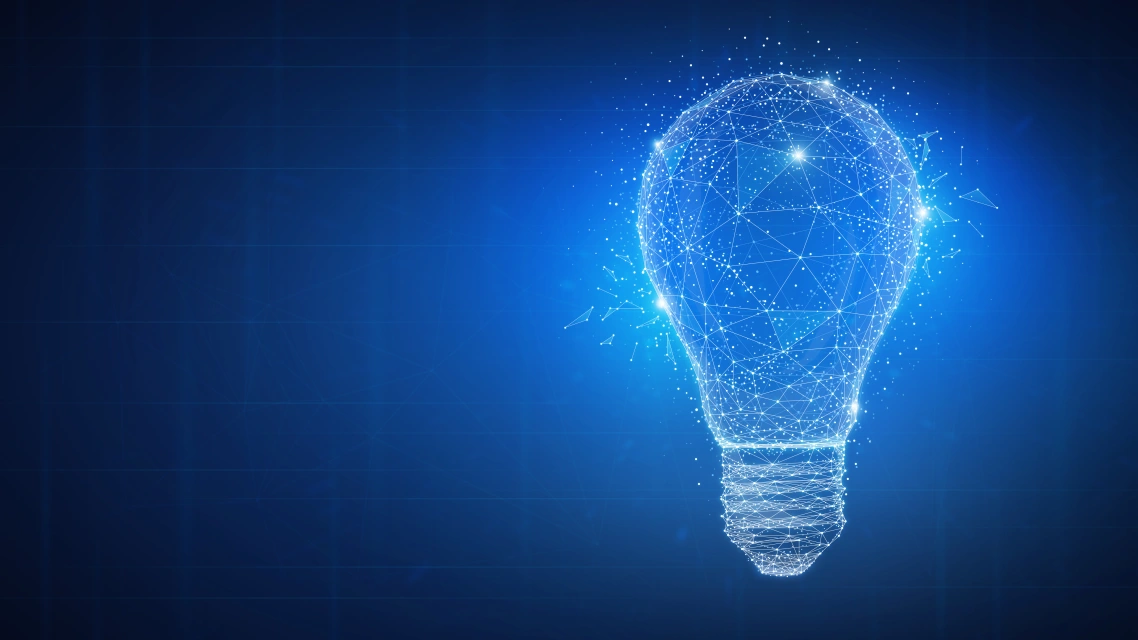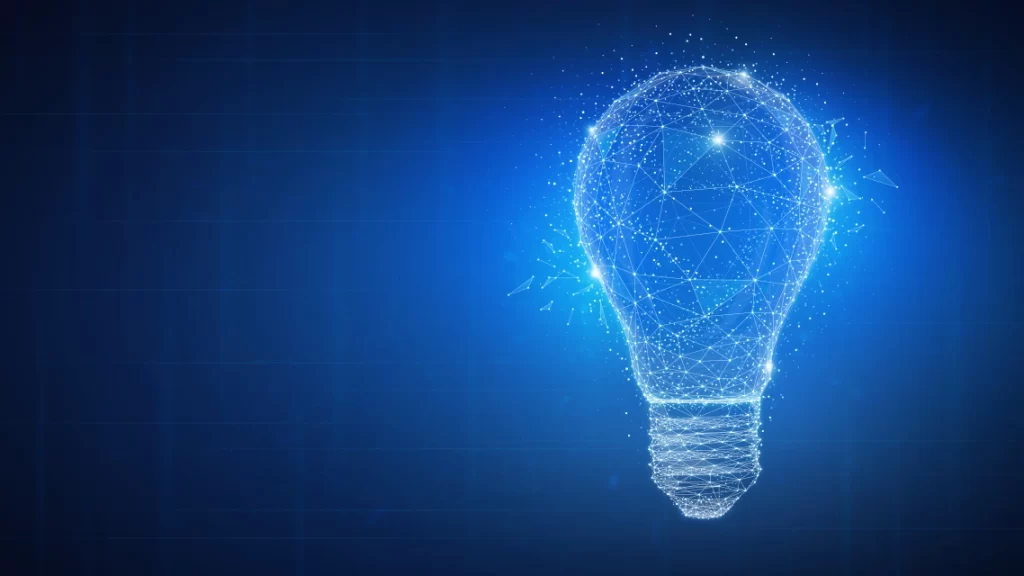 In addition to engaging and retaining customers with content marketing, it takes significant time and resources to develop and distribute quality content. The distribution of targeted content on a large scale can pose special challenges. Content campaigns can be automated with AI, reducing the requirements for distribution and improving ROI.
Distribution of content at a large scale presents four common challenges for brands.
A successful business relies on relevant content.
Determine what content is best suited to each distribution platform.
Achieving a broad audience with content distribution.
Content marketing ROI.
Scaling up the production and distribution of content can pr ove challenging for some companies, but they may not achieve a sustainable ROI. Artificial intelligence is a vital tool for overcoming these challenges. In addition to engaging consumers, content should assist in your business goals. Content marketing is most effective when it delivers the best results. ROI isn't affected by the size of your audience but rather by the size of your content production.
Having the right content can lead to successful content campaigns. Content distribution can be made more efficient with the use of AI.
Regardless of how great your content is, you won't succeed if no one sees it. Identifying your campaign objectives (website traffic, brand awareness, or conversions) is the first step in reaching a targeted audience.
Based on audience engagement and consumer behavior, marketing goals used to determine content topics. Data on audience engagement is vital to decide on which content and topics your target audience will be most receptive to.
Using consumer data (demographics, consumer behavior, etc.) you can segment your audience. Using insights from audience behavior and marketing goals, content distribution is targeted, tested, and improved. As the campaign progresses, it is necessary to track and optimize audience engagement.
AI plays a vital role at each stage, providing performance insights that assist in devising the most effective strategy for your content. The opportunity for businesses to focus their efforts on the range that resonates with their audience the best.
Multiple platforms are available for distributing content through social media. AI can indicate which platforms are most likely to attract the attention of your target audiences and which types of content will do well on those platforms. We can also help you determine the best time and date for publication when the audience will be most engaged.
4. AI in marketing analytics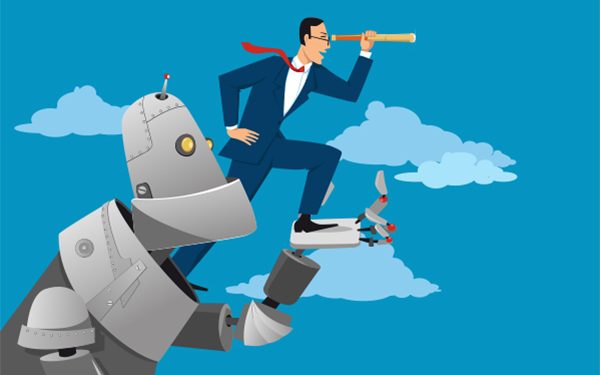 AI can be used to effectively analyze data and improve marketing performance by getting to grips with it. By combining disparate data, using data models, and providing insights quickly, AI is integral to marketing analytics.
61% of marketers consider AI to be the most important aspect of their data strategy.
Up to 40% of business productivity can increase using current AI technology.
Trying to improve their data processes requires marketers to spend an average of five and a half hours per week.
Through advanced AI analytics, marketers can find answers to consumer questions they wouldn't have known existed if not for AI.
Predictive analytics
By combining disparate sets of data, AI can predict future outcomes and identify patterns.
Social media analytics
Customer interactions can be analyzed using AI technologies. They are using social media insights to develop marketing goals.
Automated decision making
Time and resources are required for data analysis and decision-making. With the addition of artificial intelligence, marketing operations can be improved by integrating analytics and decision-making processes. As a result, marketers can more accurately target consumers with the products they want when they want them. We are not bombarding customers with irrelevant offers.
Scalable marketing analytics
Analyzing consumer opinion is one of the most important objectives of analytics. Businesses must understand the likings and dislikes of the people who use their products. By analyzing thousands of reviews, AI can offer simple insights into the consumer experience. They are enhancing the customer experience and customer satisfaction for companies.
Cross-departmental access to analytics
All departments of a company can access AI-generated insights. A dedicated analytics team is not required to provide departments with feedback, solve problems, and achieve business goals.
Conclusion
Businesses across all sectors are using artificial intelligence to revolutionize the way they conduct business, and customer service is no exception. 90% of executives in the MIT Technology Review report that their organization uses artificial intelligence to provide better customer service.
Marketing operations are drastically improved when AI implemented. As a result of advancements in Artificial Intelligence, companies see better performance on a day-to-day basis and can identify and reach their long-term objectives.